Flipsnack is a leading digital magazine, brochure and lookbook publishing platform for traditional publishers and online marketers. It provide an amazing way to turn PDF editions into eye catching page flip books that can be connected to readers all around the world.
Flipsnack plays a more and more import role in the digital publishing area. Digital marketer upload their brand brochures and product catalogs on Flipsnack to engage customers and drive leads. Flipbook format is more impressive and interactive than ordinary PDF document format, publishers are allowed to embed videos, audios and hyperlinks in Flipsnack.
The features of Flipsnack
Interactive PDF flipbook converter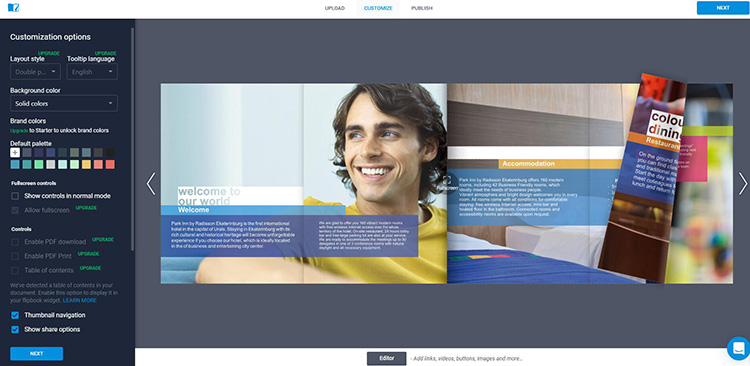 After you register an account in Flipsnack, just click the upload button, Flipsnack's powerful epublishing engine will convert turn a PDF file into responsive flipbook. Page flipping is more beautiful, attractive and engaging. It's a great way to show your PDF document online.
Online Editor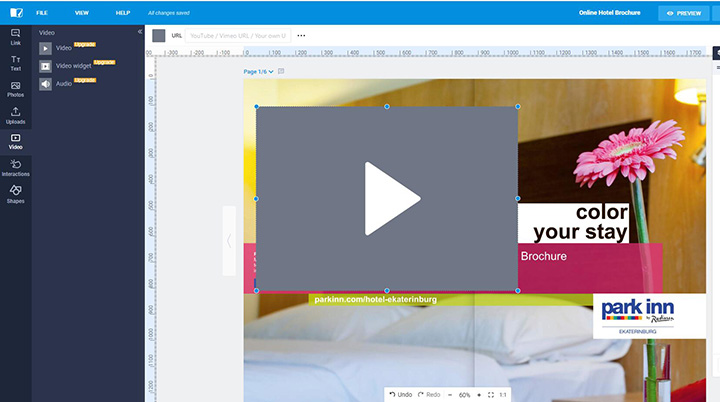 With Flipsnack Online Editor, you are able to embed elements to your content, such like hyperlinks, buttons, YouTube video, audio, pictures and even subscription form. You can enrich ebook with interactive elements and collect info from potential customers.
Sell eBooks online
After you publish your magazines or ebooks in Flipsnack, you can control the access of each publication. If you want your publications can be read by only the paid users, you can add purchase option, readers will be able to access the content after he pays for it. This is a simple and easy way for publisher to earn revenue online.
Share publication everywhere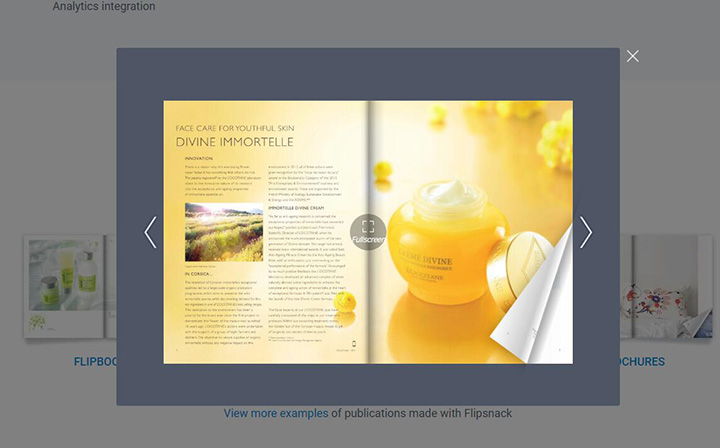 After you publish the publication, you will get a direct link in Flipsnack. You can share your eBooks via email, instant message. You can click the social share button and share it to facebook, twitter, linkedin directly.
Analyse the behavior of readers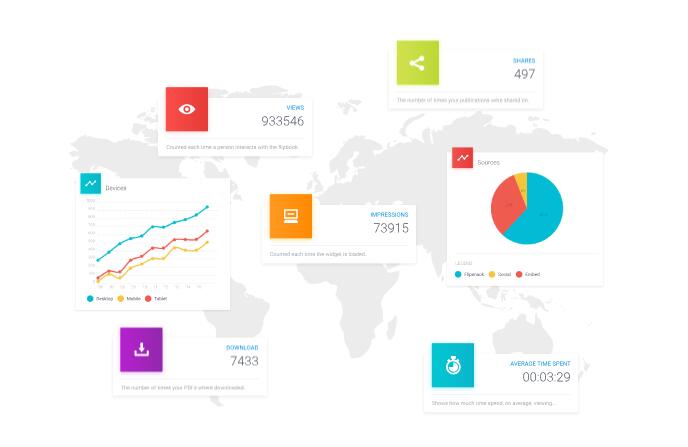 You can get the metrics of your online publications in Flipsnack for free, such as view. Read time, download etc. It's also possible to add Google Analytics to your publication and know more info of readers.
Editable pre-made templates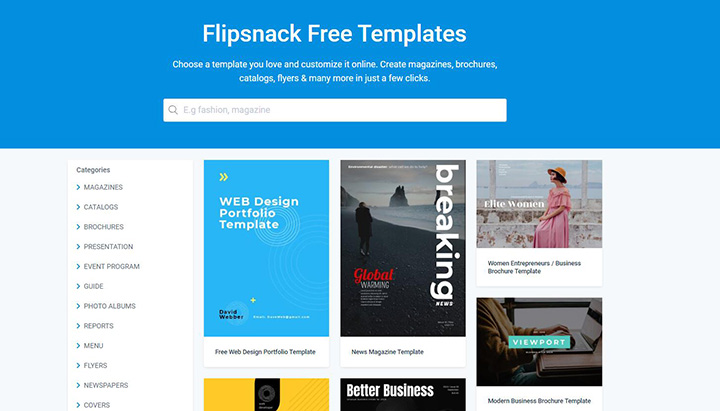 There are hundreds of pre-designed templates for magazines, catalogs, presentations and more in Flipsnack. All these templates are pre-made and well-design, just choose a template, everyone can make a stunning digital publication with ease.
Pricing & Plan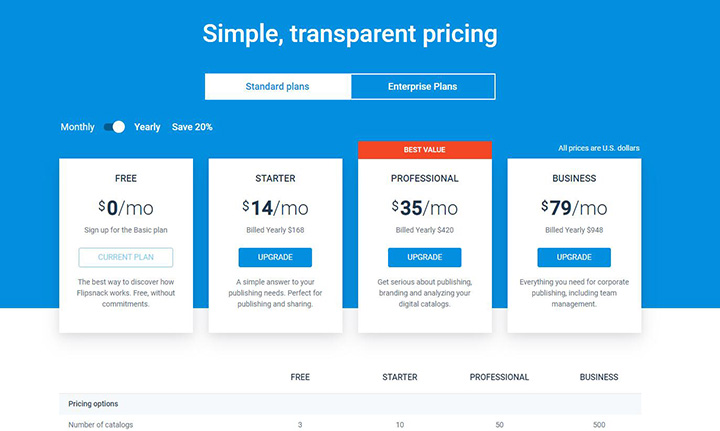 Flipsnack provides 4 plans for users, Free, Starter, Professional and Business. The Free plan users can only upload PDF document within 30 pages, and less than 100MB. The white label and band logo embed is not available for free users too. If you want to add YouTube video, photo or hyperlinks into your publication, you need to choose the Professional plan and above.
Conclusion
Flipsnack is a fast growing digital publishing platform in the world, it is very straightforward and easy to use, even for first-time users. The tool simply doesn't have a complicated learning curve and allows all publishers to bring their publications to the next level easily.