Want to grow your travel business with limited budget? An engaging travel brochure is a powerful tool to engage your potential customers and lead conversion. In this article, we will also show you multiple downloadable tourist brochure templates that will save you time and money.
Elegant Travel Brochure Template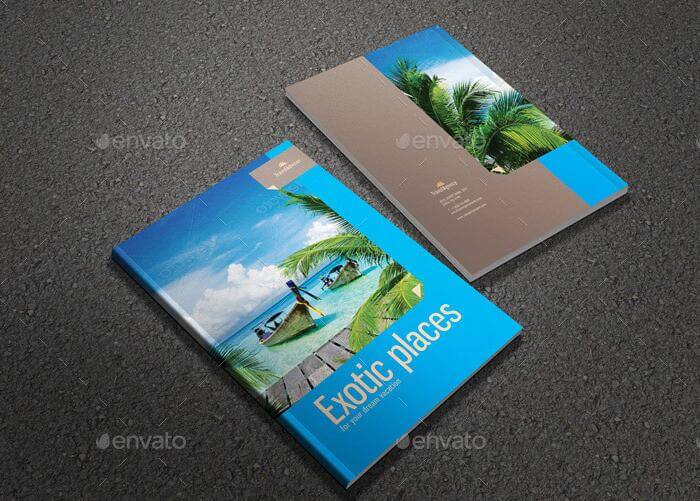 Perfect Travel Brochure for travel agencies who want to present their holiday packages in an elegant and organized manner. This 16-pages template is available in A4 & letter formats. All the texts, photo, and color in this template are fully editable.

Template Specifications
Number of pages: 16 pages
File type: INDD
Size: A4
Design software: Indesign CS3 or later
Summer Festival Brochure Template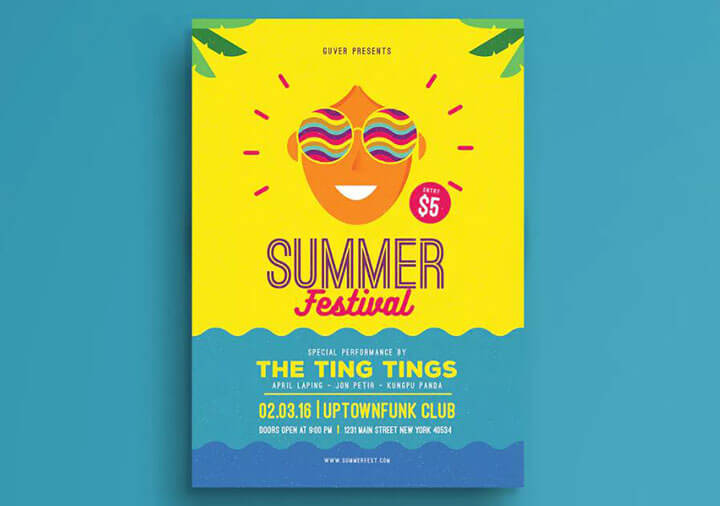 Tired of the same boring traditional brochure designs? Then you need to try out this colorful summer festival travel brochure with an unconventional design. Also, this pre-designed festival template is easily editable and customizable.

Template Specifications
File type: AI, PSD
Size: A4 Size 8.27×11.69 inch
Design software: Adobe Photoshop, Adobe Illustrator
Travel Guide Brochure Template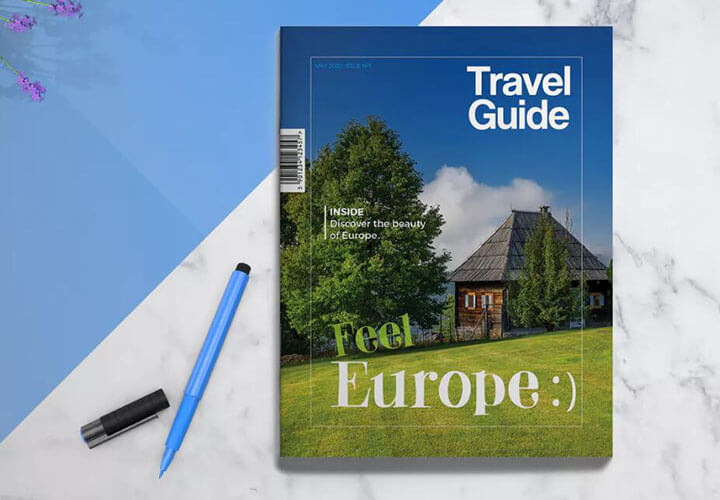 Use this amazing travel guide template for your travel agency. It's an amazing travel booklet example to showcase travel destination, air line and other travel services of your tourist business. All elements are editable and customizable in InDesign.

Template Specifications
Number of pages: 24
File type: INDD
Size: US letter (8.5 x 11 inches) + A4 DIN (297 x 210 mm)
Design software: Adobe InDesign
Traveler Brochure Template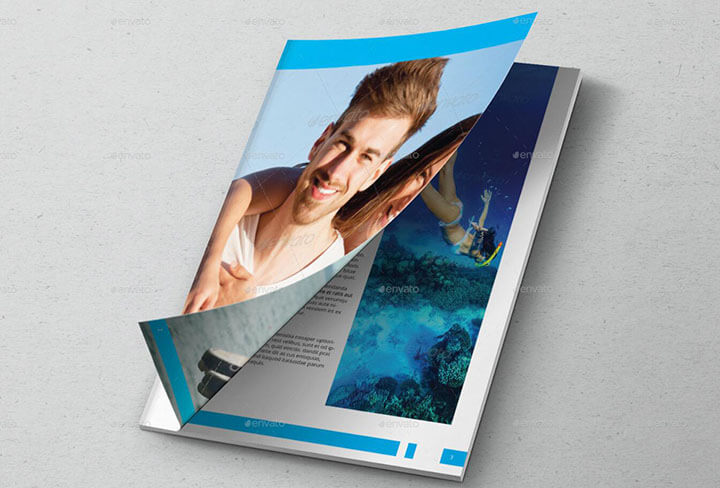 Here is a modern, professional and easy to use traveler brochure template. Featuring minimal design, excellent use of travel photos, this template is packed full of great page layouts suitable for travel business, ticket services, tourist organization and etc.
Modern Travel Brochure Template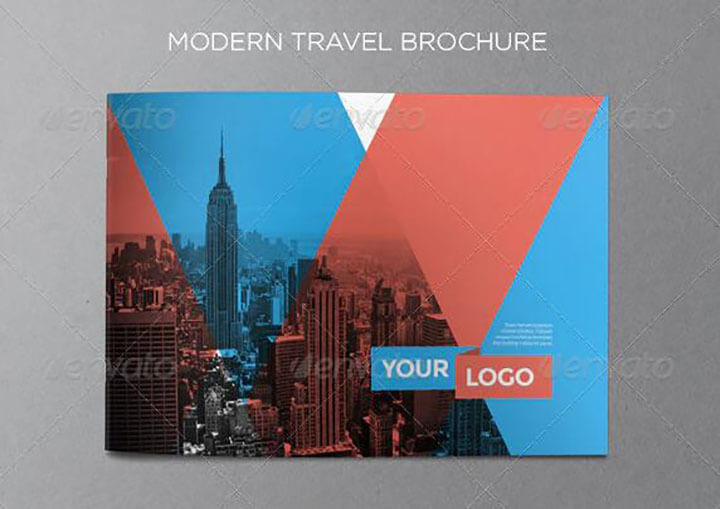 Have a view of this clean and modern minimal brochure layout design, it's perfect for advertising travel business and any other kinks of industry. All elements in this template can be customized as you like. Very easy to change color, free text-font, shape, resize etc

Template Specifications
Number of pages: 32 custom pages
File type: InDesign INDD
Size: A4 210×297 mm
Design software: Adobe InDesign
Holiday Travel Brochure Template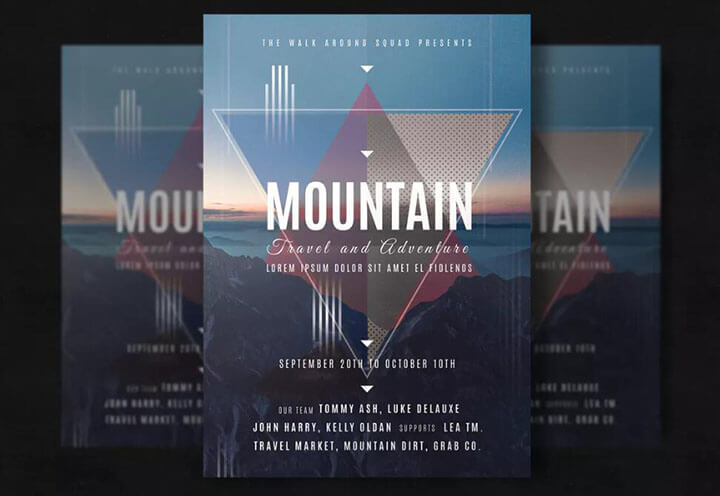 Download
Travel Fair Brochure Template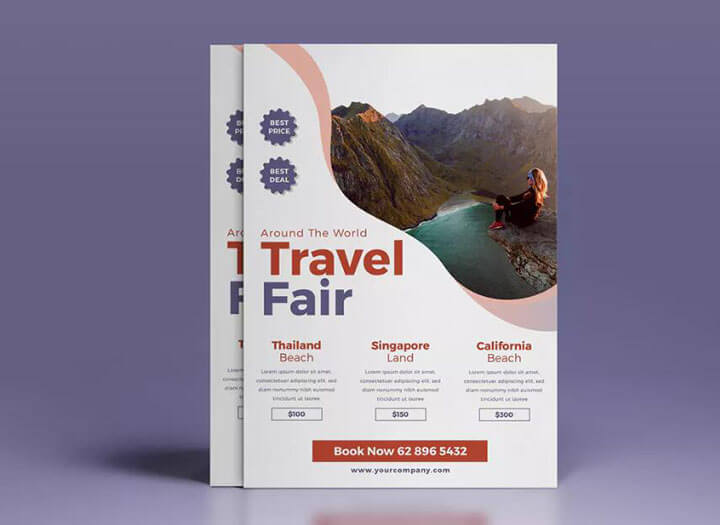 Present your travel services in a professional and clean travel brochure template. This is a simple, contemporary but powerful design that includes creative photo layouts to show your travel business to the next level.

Template Specifications
File type: Ai, PSD
Size: 21x29.7 cm
Design software: Adobe Photoshop, Adobe Illustrator
Holiday Travel Brochure Design Template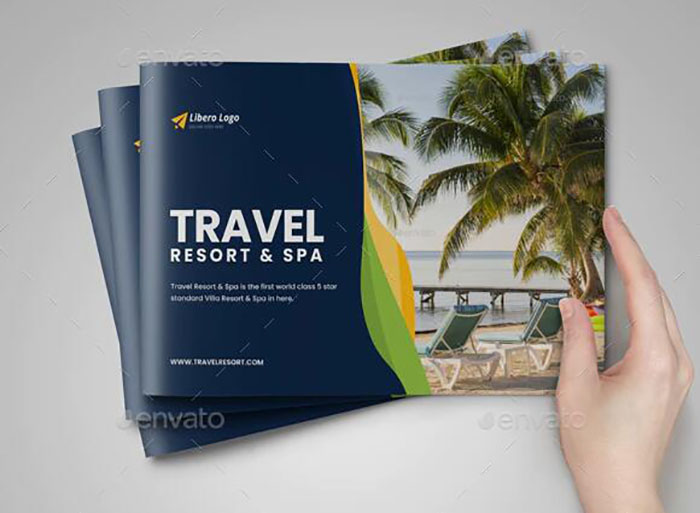 Template Specifications
File type: INDD
Size: 210×297 mm
Design software: Indesign
Travel Square Trifold Brochure Template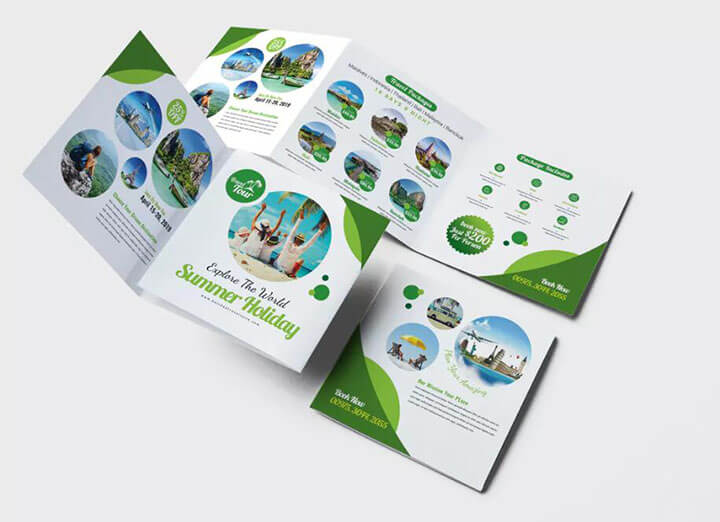 This holiday travel brochure is perfect for travel agencies, travel Distribution, travel Photographers, tour agencies, holiday planners who wants to present their holiday services and plans in an elegant way. Any elements used in the template are easy to customize and edit.

Template Specifications
File type: PSD
Size: 24×8 in
Design software: Adobe Photoshop CS5
Editable Bifold Travel Brochure Template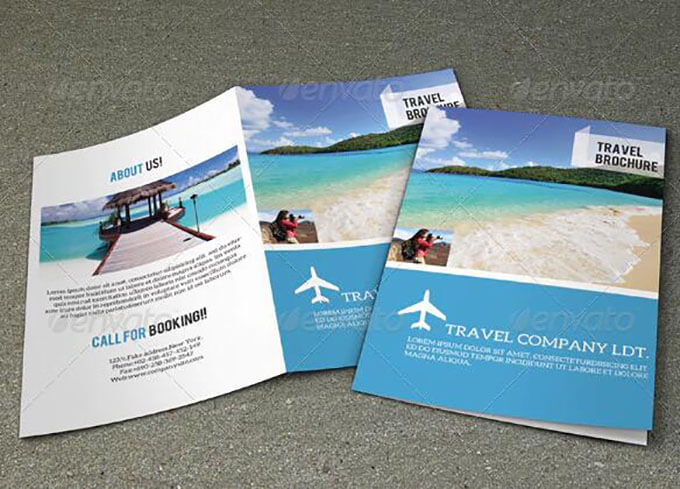 Want to broadcast a travel plan to your customers? Then you need to ensure that maximum people know about it. You can do so with the help of a travel brochure. Download this template, then add text, images to customize the design and share it every where now.

Template Specifications
Fold type: bfold
File type: PSD
Size: 11×8.5 In
Design software: Photoshop